NEW PHONE NUMBER- YOU CAN NOW CALL OR TEXT ME

" One knows what one has lost but not what one will find."
After studying Physiology & Neuroscience, and Body focused modalities for 16 years. I am an expert in the Field of trauma and early developmental attachment issues I work with a wide range of emotional and behavioral issues related to trauma, attachment, debilitating anxiety, & somatic issues. The special tools I have learned actually change the brain and the body unlike regular talk therapy which uses words and addresses the cortex in the brain. To heal from Trauma and early neglect or abuse special tools are needed. I will help guide you through the healing journey. One I have walked myself and know the power of the work firsthand. I look forward to meeting you . I am an expert in Trauma recovery, Attachment, Physiology & Somatic Problems.
I delight to provide support to individuals, groups, families, & Organizations via therapy and Educational Workshops & Trainings including:
Trauma Recovery Treatment

Therapy for Depression and Anxiety
EMDR
Somatic Experiencing
Somatization Disorders
Organizational Support/Crisis Debriefing
Parenting Support
Grief Counseling
Group Therapy
Stress Management Workshops
Addiction & Recovery
Prepare/Enrich Pre-marital Counseling Program
Conflict Resolution
Executive Somatic Coaching - (go to www.wandabrothers.com)
Somatic Resonance Touch work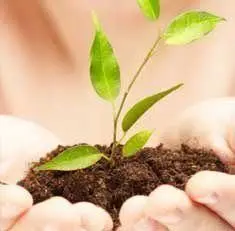 Education:
BA, Pychology San Diego State University- Magna Cum laude
Minor: Business Administration
MA, MFT BethelSeminary - Summa Cum laude
License & Certifications:
-Licensed Marriage and Family Therapist
-Somatic Experiencing Practitioner
-Touch Skills for Trauma Provider
-Dynamic Attachment Re-patterning Experience trained
Additional Training:
-Critical Incident Response in the Workplace (CISM training)
-EMDR (Eye Movement Desensitization & Reprocessing)
-Somatic Experiencing Certification (3 year trauma healing modality)
- Kathy Kain Somatic re-education Touch bodywork- 3 year periodic training
-Early Developmental Trauma Healing Training (1 year)
-California Domestic Violence Certification
-Psycho-drama workshops
-Attachment healing 5 ( 4 day module) workshops (Dynamic Attachment Re-patterning Experience)
-Prepare/Enrich (pre-martial counseling tool)
Professional Affiliations:
SETI Training Assistant (Somatic Experiencing Trauma Institute)
CAMFT (Ca. Association of Marriage & Family Therapists)
Crisis Care Network
Coronado SAFE (Substance Abuse Free Environment)
My Expert Solution (online Q&A expert)
Response Works, Inc. (Aviation Disaster Team)
Red Cross Volunteer