Workplace studies show that many employees are only giving about 65% effort normally, and that number goes way down when a person is stressed or anxious. Providing pro-active or even re-active support to a challenged organization will only improve that company's financial bottom line.

Critical Incident Stress Management (CISM) is becoming more and more in demand in our fast paced and economically difficult culture. Most companies are facing challenging environments and traumatic events, or just under way too much long-term stress.

The key to a company's continued success in the face of a crisis is immediate intervention. A traumatic workplace crisis such as a death of an employee, accident or natural disaster, etc., can have a serious and long-lasting impact on a business. Especially with your employees, the prime asset of your business:

With my unique training and experience, I am able to provide CISM services and Crisis Debriefing, or I can provide a specific debrief that is tailored to the specific needs of your organization and designed to increase personal confidience and morale. I provide hope and practical tools to help each and every person attending learn how to calm their own body and find new resources and the ability to rebound and find internal resliiency.
Success is not defined by never having any crises, but by being resilient enough to transcend them and grown stronger because of them.

Call or email me today to get a quote or discuss what a Real LIfe Solutions has to offer.

Below are a few testimonials from previous tailored crisis/support debriefs.

"Wanda came to address our staff during a time when our organization was put under an unusually large amount of stress, and her presentation was key in helping our staff process our situation carefully and constructively. She guided us through activities that helped to categorize and name the different emotions and thoughts we were experiencing. Most importantly, Wanda was friendly, intuitive, and really cared about what we were going through personally and collectively as an organization. We all really appreciated her professionalism and compassion during a challenging time.
______________________
Tiffany Keesey
Human Resource/ Recruiting Director
After our organization experienced a crisis, we knew we needed outside help, and Wanda was the right person to call on! With her understanding of the corporate setting, her background in therapy, and her ability to communicate concepts and facilitate personal and group discussion, our time with her was not only beneficial, but necessary. During our time with her we learned about how crisis affects each of us differently, got a pulse on how each of our team members are doing, and were offered individual and corporate next steps that were helpful. I highly recommend inviting Wanda to be a part of your team time if crisis comes your way!
Linsey Wildey

Though it seems minor in the large scheme of things, the fire that took our offices stressed me out! Life became instantly chaotic; I had severe difficulty concentrating. My work was riddled by anxiety and marked by critiquing others. Understanding the trauma that can arises from such an event, Wanda volunteered to help the staff work through our personal shock and disbelief. It was freeing just to name that physical, psycho- and emotional responses that can intrinsically happen in such of event. I am grateful that we were able to qualify our struggle, understand any natural reactions and receive grace. Without Wanda, each of us (definitely me) would have been working from disconnected souls and possibly resistant to God's greater invitations. Wanda is a healer.
Andy Kelly-Pastor Flood Church
"Wanda is deeply committed to meeting the needs of her client groups, she is deeply relational and was able to read into the situations I was facing. I was in despair and she was able to help guide me toward hope! Her insightful advice combined with practical steps is what helped me get through an extremely intense period of my life." T hank you for all the help you have given me and the rest of the crew! You are a true champion.
- Timmy Harris-
Like individuals, organizations can also experience trauma. Wanda's gentle spirit and calming presence have helped large groups of people at Invisible Children cope with difficult seasons. In the group setting, she both connected with individual needs and also helped to restore the holistic well-being of our organization. She validated and normalized our challenges. Most importantly, she offered the outside perspective that the work we did was valuable and important, which restored our spirits to carry on.
- Talitha Baker, Tour Booking Manager, Invisible Children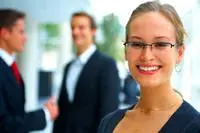 -